Lappet faced safaris
is the company based in Arusha-Tanzania with the aim of providing best services on Safaris and Treks.
We offer a variety of Safaris, treks and climbs in Tanzania and out of Tanzania:
Camping and Lodge safari to all Tanzania national parks
Kilimanjaro: Africa's highest peak.
Mount Meru: Africa's fifth highest peak.
Oldoinyo Lengai: Climb with maasai guides.
The Usambaras: part of the ancient Eastern Arc range.
Our guides are all fluent in English and Swahili, and we also have German, Italian, French and Spanish speaking guides, all of which are trained professionals committed to offering the most intriguing and informative Tanzania safari experience. They are expert game trackers with extensive knowledge about wildlife, geography, flora and fauna as well as an insightful awareness of the people and their history and culture. Above all, our guides possess a sincere respect and appreciation for the environment, the wildlife, and the natural wonders that make Tanzania the amazing place it is.
Our mission
Regardless of your budget, we can guarantee that the price will be fair and every dollar will be invested in the quality and smoothness of your safari in order to provide you with an experience that just can't be matched. Every safari is a different one is fair, be flexible, be good – Every single time.
We are also represented on
safaribookings.com
the largest online market place for African Safari holidays.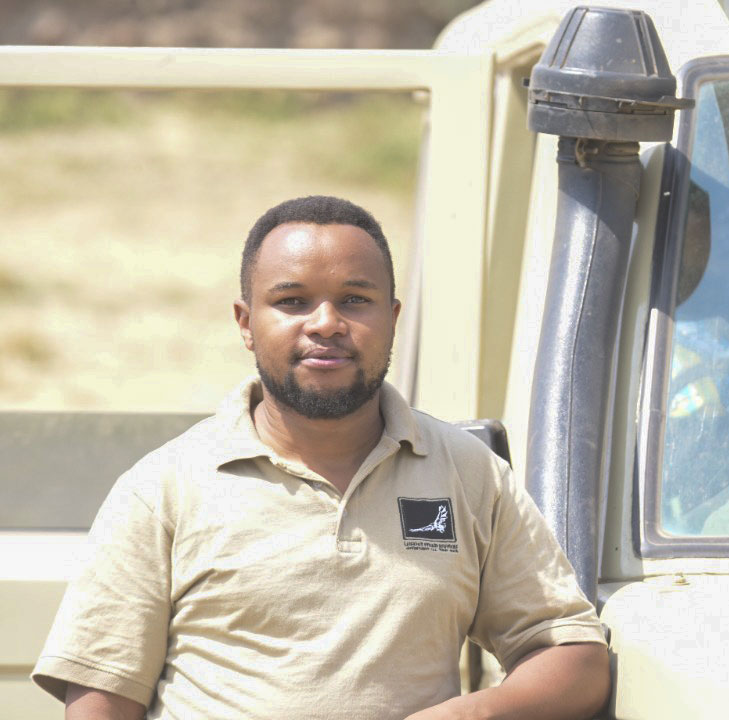 Meet Your Tanzania Safari Expert
From The Founder: Francisco Raymond as I look ahead, I am excited about the progress of tourism in Tanzania and the future for Lappet Faced Safaris. The facilities available to our visitors to Tanzania continue to improve. With this, we are able to provide a better African Experience. As a native Tanzanian, I am committed to promoting Tanzania as one of the world's leading tourist destinations. As the Founder of Lappet Faced Safaris, I am also committed to making sure that every safari participant has an outstanding trip with Lappet Faced Safaris
Our Safari guides
All our guides are naturalists with exceptional experience and who know All Tanzania parks intimately, and have an amazing knowledge of the African wilderness and its people. Their appreciation of the diverse cultures of the world and the needs of their guests allows them to deliver the ultimate safari.
The importance of having competent, high quality guides, cooks and porters cannot be overstated when it comes to climbing Mount Kilimanjaro.
Lappet Faced Safaris has local guides, all of whom have received extensive training in first aid, mountain rescue, flora and fauna, and Kilimanjaro history.
All are registered with Kilimanjaro National Park (KINAPA).
Our Kilimanjaro guides are very experienced, with most having climbed more than 100 times! They are professionals who intimately know the mountain.
You can expect the following from our Kilimanjaro guide:
High Safety Standards – Your guide can identify and avoid potential hazards such as slippery trails and loose rocks. Your guide can prevent, recognize and treat altitude-related illnesses.
Climbs Knowledge – Kilimanjaro trails are clearly marked, so following a trail should not pose a problem. But there are more intricate things that your guide will take into consideration when deciding when, where, and how to move the party. These things include weather conditions, trail density, rest stops, pace, etc.
Mountain Facts – Your guide is knowledgeable about general mountain facts. He can tell you about the climate zones, the altitudes of and distances to campsites, and information about the geology, flora and fauna. These types of facts increase the enjoyment during the trek by giving you an idea of what you are seeing and feeling.
Our Kilimanjaro guides understand and aware that customer satisfaction, safe and successful climb is one of our company core values.
Our Cooks/Chef's
Our bush chef's work wonders in tough conditions. Whether in the dusty plains of the Serengeti or the summits of Kilimanjaro, these extremely diligent artists work wonders to provide you with fresh and tasty meals for days on end. Possible the least seen and yet hardest working these fine men cook up a storm.
Our guides have support teams of assistant guides, cooks and porters that we have assembled personally. We feel having control of our personnel assignments is the best way to make sure your mountain crew complies with our high standards. Through regular interaction, your mountain crew will perform at its best and offer consistent service trip after trip. We like for things to go smoothly behind the scenes so that our staff can focus on our most important asset – the client.
Because of our hardworking porters, all you need to do on your climb is walk. Porters carry the tents, sleeping bags, mattresses, food, water, cookware, gas, stoves, medical supplies, chairs, and tables – not to mention your camping gear. It is a tough job and anyone who has climbed Mount Kilimanjaro will tell you that their strength, skill and stamina are incredible.
Also most of our porters they can speak English so we recommend to talk with them, get know them, share stories, singing and dances together for Kilimanjaro songs.
Our Work
Our reliable and friendly team is always available and ready to answer all your questions at any time. Think quality, think Lappet Faced Safaris. The consummate knowledge and an ocean of information make us superior above the rest. Our personal experiences qualify us to give you the best advice, making your holiday an exclusive and unparalleled one.